For our most up to date activities on the ground, follow our instagram. 
A Youth Symposium on Environmental and Climate Justice was held on Wed, Oct 11, 4:00 to 5:30 pm 
in honor of Children's Environmental Health Day 2023 on nycheck.org.
Cada Paso's own Adriana Candia moderated the talk.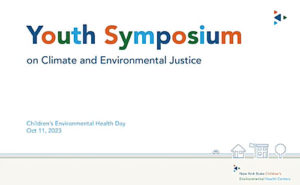 The summer 2023 campaign with matching is now closed!
Thanks to everyone for helping us reach our goals for the year!

What kind of summer camp is this?
The kids are mapping truck traffic?
The parents are getting bank accounts?
Welcome to Camp Cada Paso! 
¡PALANTE! ¡Bienvenido a Campamento Cada Paso!
Environmental justice, family resources, and play. East Harlem is our home and classroom and lab and playground.
Our Activities from the summer of 2022 encompassed everything from citizen science to health justice; from community gardens to East Harlem history; From environmental art to meeting with local government. Here is a collective zine that was created by our campers.
Enjoy!
2022.10.12 CEH Day Youth Symposium – nyscheck
Cada Paso leadership present a recap about climate resilience for Children's Environmental Health Day with Cafeteria Culture and Futures Ignite/Washington Heights Expeditionary Learning Schools (WHEELS).
See the Cada Paso site for text and highlights of the presentation.
Cyclopedia—¡Palante! on ioby Spring 2022 Campaign
Cyclopedia Summer Camp: Air, Water, Climate and Health Justice in East Harlem
FREE FUN for the whole FAMILY
This project is eligible for up to $5,000 in match funding ($1,000 maximum per donor) through the ioby NYC Environmental Justice & Sustainability Match Program
2021.10.13 CEH Day Youth Symposium
Cyclopedia participants present on Children's Environmental Health Day.
2021 Update
Our bikes were locked away during the 2020 COVID summer.
Cyclopedia became "Walk-o-pedia" to deliver three weeks of exclusively outdoor peer-led programming for our youth. (And the rest of the families joined too!)
Jefferson Park was home base, from which we activated the neighborhood as a learning space, thanks to community partners.
Air quality, water quality and climate change were our themes as we explored and documented East Harlem, with a vision of where we are and how we can design a healthier future.
Masking and physical distancing were emphasized in addition to the protection of being outdoors and lower risk of transmission among children.
Thank You Isaacs Center
with
El Barrio Fridge
Cafeteria Culture
Concrete Safaris
Councilmember Diana Ayala
Little Sisters of the Assumption Family Health Service
Lower East Side Ecology Center
NY Lawyers for the Public Interest
NYC Ferry
NYC Parks
NYS Children's Environmental Health Centers
Parsons School of Design
Randall's Island Park Alliance
Community Partner Spotlight – Cada Paso
The New York City Food Policy Center at Hunter College
We caught up with Cappy Collins, Executive Director of Nullary Care, Inc, about Cada Paso, a local walking program that combines education, community engagement, physical activity, and more.
9 East Harlem Organizations Win $25K City Grants to Improve Community
DNA.info
HARLEM — The city will hand out $25,000 grants to nine community organizations working to improve lives in East Harlem.
"Community groups and partners are our greatest resource for improving health outcomes in East Harlem," said city Health Commissioner Dr. Mary T. Bassett, whose department funded the grants.